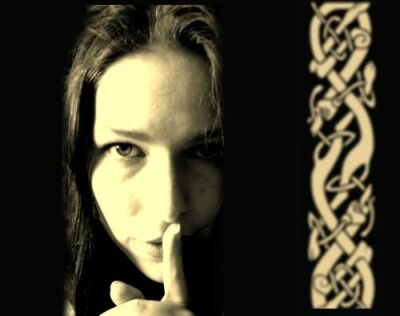 Was die Presse über uns sagt:
"This new release is certainly up to the high standards established by the earlier Spinning Wheel collection. All but two of the tracks are traditional, all feature vocals by Bernhart's wife Danika, and all are very tastefully arranged. As I noted in my reviews of both the Spinning Wheel and Smoky Finish CDs, the members of this band are all Austrian. Yet they seem to have a great affinity for pan-Celtic music, and I mean that in the sense of fondness for as well as skill in playing.
Danika's exquisite voice with some overdubbing provides a nice continuity across the entire album. The mix keeps her voice forward so the lyrics are very clear. Most of the songs feature at least one fair maiden, which adds to the sense of thematic consistency. The arrangements are sufficiently different for each track so that the overall effect is one of rich texture and certainly of varied rhythm. I caught a kalimba on 'Emoton.' The harp on 'Ffarwel' gives it a very stately feel. 'In Aimsir' includes a long instrumental bridge that is actually a traditional Irish tune called 'Out in the Ocean.' The hurdy-gurdy on 'Murdered Brother' is just a little scary. Markus adds his guitar work to Erich's original tracks. Bernhart and guest artist Stephan Steiner play nyckelharpa; Danika and guests Peter Beinhofer and Marek Poledna play accordion; Klara Schiffermüller contributes fiddle to several tracks, as well.
Only five of the twelve tracks are actually in English. These include the title track (whose lyrics offer a clever twist on the more familiar 'New York Girls'), a rollicking and rather light-hearted version of 'Newry Highwayman,' 'The Lass of Glenshee,' 'Sixteen Come Next Sunday,' and 'Murdered Brother,' one of the original Child ballads. Of the remaining songs, one is in French (the incredibly catchy 'Deja Mal Mariee'—I found myself humming the tune after I'd listened to it just once). Two tracks are in Welsh ('Dacw 'Nghariad' and 'Ffarwel'); two are in Gaelic ('In Aimsir Bhaint An Fheir' and 'Puirt-A-Beul'). One of the non-traditional tracks, 'Tu Gitana,' a waltz written by a Portuguese artist named Zeca Afonso, is in Galician. The other non-traditional track 'Emoton,' was composed by Finnish musicians Kari and Sirpa Reiman.
There is more than enough good material here to provide you with many enjoyable hours of listening and maybe even a little dancing!"
(Donna Bird, Greenman Review)
"The distinctive and delightful sound of Spinning Wheel is a consequence of the utterly scintillating vocals provided by Bernhart's wife Danika, the band's tasteful acoustic arrangements, and their choice of traditional material.
Selection 1999-2005 features fourteen tracks, running just over fifty minutes' worth of music, selected from the band's first three albums, The Spinning Wheel, This Time of the Year, and Live in Concerto. Danika Ruso is the primary vocalist. She also plays the accordion and tin whistle and does a bit of percussion work. Andreas Neumeister provides some back-up vocals and plays acoustic guitar and bass. Bernhart Ruso plays flute, whistles, and percussion. Guest artist Stephan Steiner appears on several tracks, playing nyckelharpa, accordion, and fiddle.
While the liner notes describing the band are not in English, the CD insert includes a full set of song lyrics, and many of the songs are in English, including splendid arrangements of 'Bruton Town' and 'God Rest Ye Merry Gentlemen'. Three songs are in Gaelic, one is in Spanish (with a melody I recall from a very old Kingston Trio album), and one is in French. Danika handles all these languages quite well and has a delicate, melodious voice that is a pleasure to hear. The instrumentation complements, but does not overwhelm, the vocals. I particularly appreciated the use of hand drums. The CD also includes two instrumental tracks, medleys of dance tunes rendered quite beautifully."
(Donna Bird, Greenman Review)
"Die vier kompetenten Musiker aus der austro-irischen Szene präsentieren einen Querschnitt aus bekannten irischen und britischen Gassenhauern (Bruton Town, Lowlands of Holland, Both Side the Tweed etc.) und einem ansehnlichen Anteil an nicht so landläufigen Balladen. Dazu jeweils noch ein paar Reels und Polkas. Das sichert dem Quartett im eher traditionell angehauchten Spektrum keltischer Musik in Österreich einen Platz unter den Top 3."
(FolkWorld Review)
"Liebliche Folk-Weisen, vorgetragen von der elfengleich klaren Stimme von Danika Ruso, die gefällig ins Ohr gehen. Stilistisch fühlt man sich durchaus an frühe Werke von Enya erinnert. Das Album ist technisch ausgesprochen sauber aufgenommen, was aufgrund der Tatsache besonders hervorzuheben ist, dass alles in den eigenen vier Wänden produziert wurde. Die Zeit und Liebe zum Detail, die hier investiert werden konnte, ist dem Gesamtwerk deutlich anzumerken. Musik für verträumte Momente, die sich in Form eines Livekonzertes bei Kerzenlicht zweifellos einen ganz besonderen Zauber entfalten könnte..."
(www.mittelalter-treff.at)
"Danika Ruso gibt das irische Liebeslied "Siuil a Ruin" mit einer Stimme zum besten, welche den Vergleich mit den grossen Vokalistinnen des Genres nicht zu scheuen braucht"
(Concerto)
"Wenn man die Spielfreude und die technischen Fähigkeiten, der Mitglieder von Spinning Wheel mit jenen von irischen Elitebands vergleicht, bleibt unterm Strich kein allzugrosser Unterschied mehr"
(Concerto)
"Am Freitag begeisterte die Gruppe "Spinning Wheel" mit keltischer Musik aus Schottland, Irland, Wales und der Bretagne. Mit exotischen Instrumenten und außergewöhnlichen Melodien gelang es der Band, die zahlreichen Gäste der Sommerszene Mistelbach in eine Fantasiewelt zu entführen."
" Beim "Advent in Mistelbach" war die Gruppe "The Spinning Wheel" ein kulturelles Highlight. Ihre Musik bediente nicht typische vorweihnachtliche Hörgewohnheiten sondern gab Einblick in die musikalische Tradition der keltischen Kultur."
"Spinning Wheel brachte irisches Flair in den Stadtsaal ..."